Celebrating Jay Smith Benefit Concert Raises $15,728 for YMCA of Cape Breton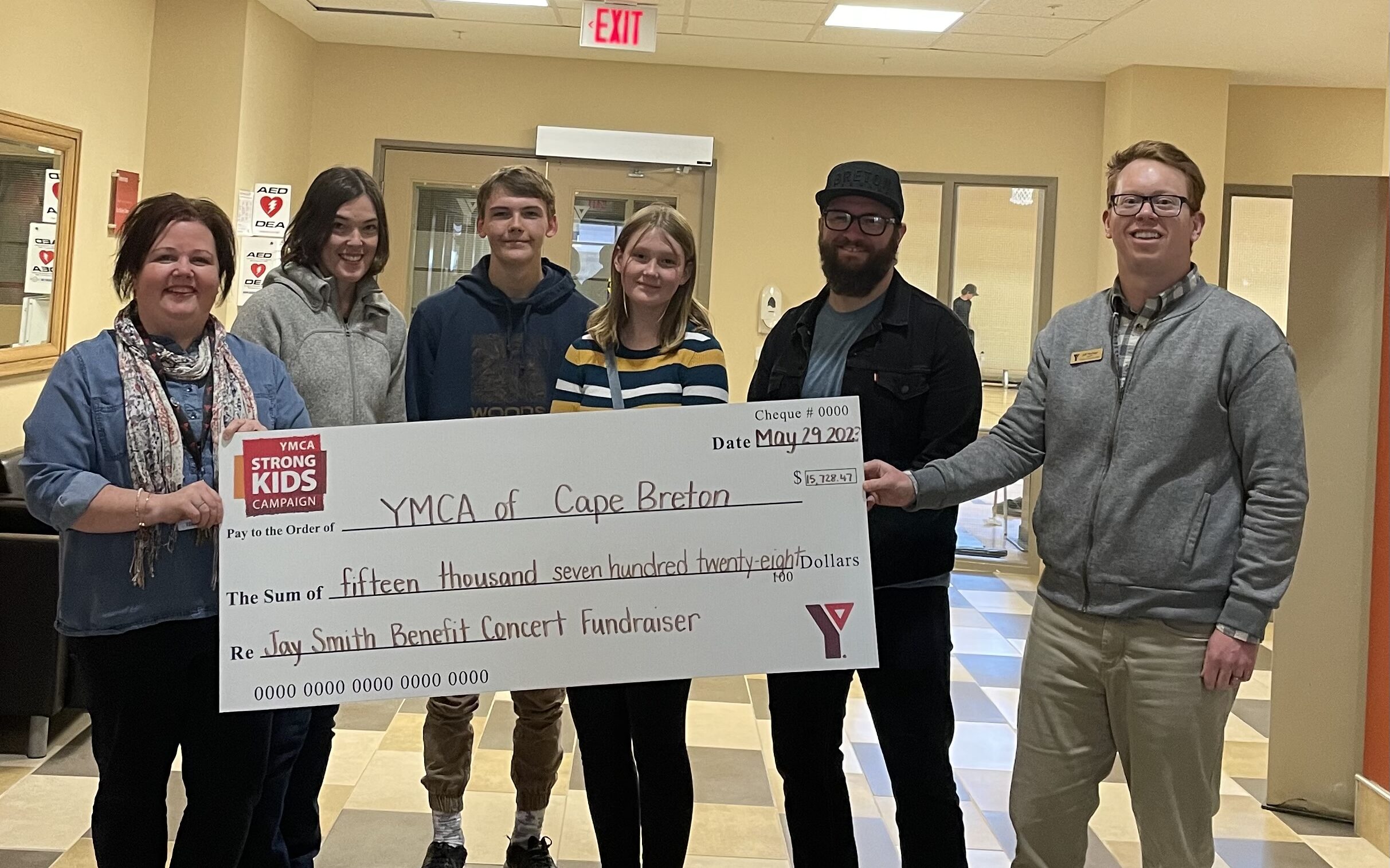 The YMCA of Cape Breton received a donation of $15,728, raised from the Celebrating Jay Smith Benefit Concert.
The concert, hosted by Sonic Concerts, was held on March 31, 2023, in Halifax and Featured Matt Mays & El Torpedo, Rock Ranger, Carmen Townsend, and Like A Motorcycle + many other special guests who took the stage to celebrate Jay.
Concert organizers chose two Cape Breton charities to receive concert revenues: The YMCA of Cape Breton and BCG Cape Breton (Whitney Pier Youth Club).
Jay's family, Allison, Noah and Amy joined his friend and band mate, Mike Morrison in presenting the cheque to YMCA CEO Sabrina Vatcher and YMCA Manager of Fund Development, Jeff MacNeil on May 29 at the Frank Rudderham Family YMCA.
These funds will support the YMCAs Annual Campaign, which raises funds to improve and enrich the lives of children, adults, seniors and families throughout Cape Breton, enabling access to programs and services by removing financial barriers.