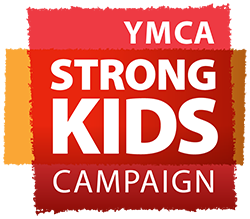 Strong Kids Annual Campaign
The YMCA Strong Kids Campaign raises funds to improve and enrich the lives of children, adults, seniors and families throughout Cape Breton.
Thanks to the generous gifts from donors like you, many people who face financial barriers can access the YMCAs services, such as: YMCA memberships, health and wellness programs and child and youth programs.
Everyone belongs at the Y!
We hope that you will join us in reducing barriers to access by donating today.

Other Opportunities to Give
We aim to provide safe, accessible community spaces where everyone belongs. You may also choose to direct your gift to an area such as YMCA capital improvements. These major projects ensure that the YMCA facilities and assets remain relevant, sustainable, and environmentally friendly as we serve our community today and for generations to come.
The YMCA hosts multiple fundraising events throughout the year. Past events include YMCA Monte Carlo, Y Lotto Toonie Draw and Spring Into Motion. We're working on our event plans for 2023 and invite you to check back early next year for an update on our fundraising events.
If your group or organization would like to host a fundraiser, where proceeds or a portion of the proceeds are donated to the YMCA – connect with Jeff MacNeil, Manager of Fund Development: jeff.macneil@cb.ymca.ca or 902-919-7968
Leave a legacy to the YMCA of Cape Breton and your gift will have impact for future generations.
Bequests: Consider leaving a bequest to the YMCA of Cape Breton, as part of your will and estate planning. Most lawyers require the charity name and charitable registration number: YMCA of Cape Breton – Charitable Registration Number: 107434201 RR 0001
An official receipt, for income tax purposes, will be sent to your estate when the bequest is received.
If you're planning to leave a legacy gift – please let us know by contacting Jeff MacNeil, Director of Fund Development at jeff.macneil@cb.ymca.ca
Our Supporters
Thank you to the individuals, groups and organizations that support our YMCA!