Medavie Invests in YMCAs of Nova Scotia to Improve Access to Wellness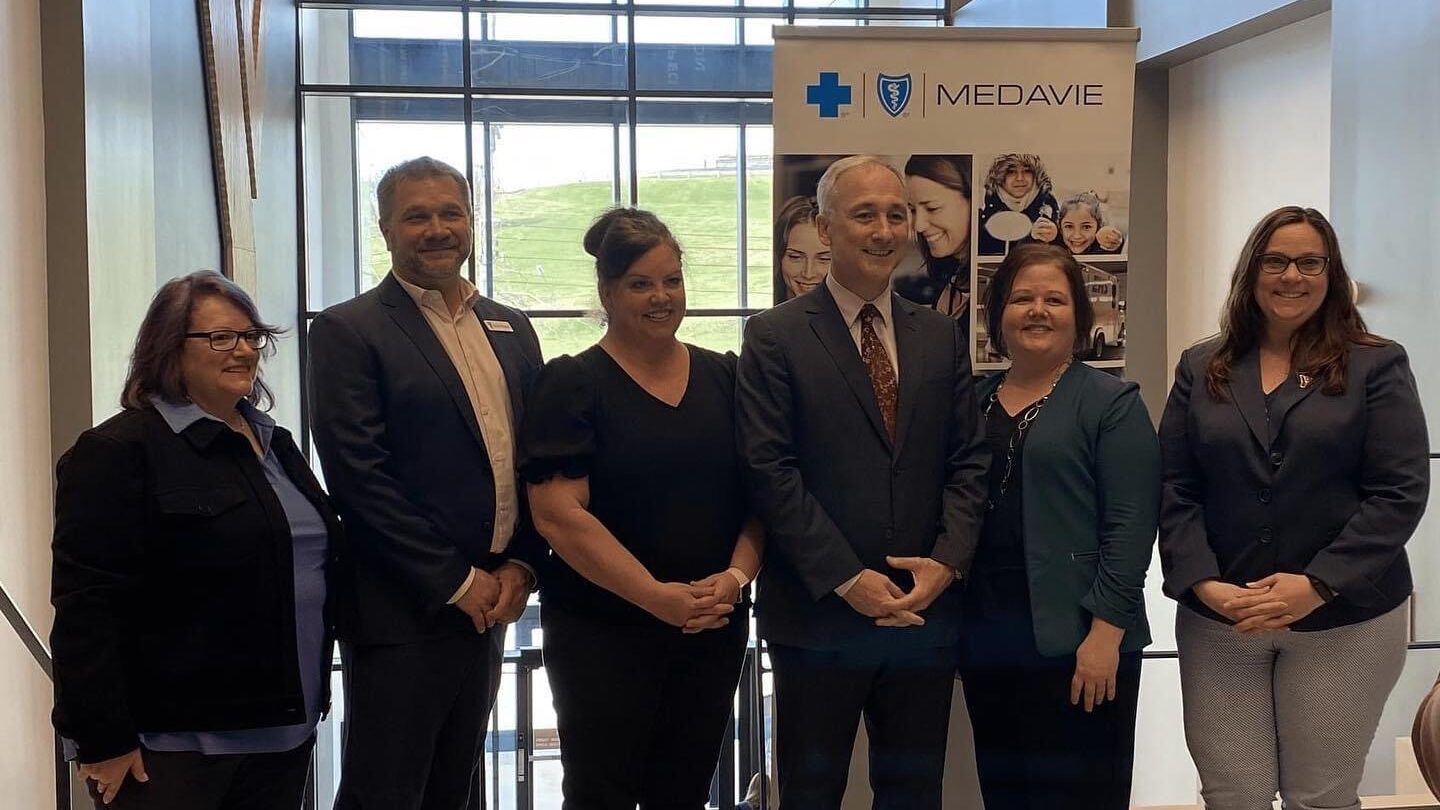 HALIFAX, NS: The YMCAs of Nova Scotia are pleased to announce a partnership with Medavie, through the Medavie Foundation, to increase access to facilities across Nova Scotia. Managed through the YMCA of Greater Halifax/Dartmouth, the investment of $500,000 will support at least 1,000 individuals with subsidized memberships to access the programming available at their local YMCA.
"With support from Medavie, we are improving access to wellness by removing financial barriers to YMCA membership," says Brian Posavad, President and CEO of the YMCA of Greater Halifax/Dartmouth. "This is something we've always done through our YMCA Financial Assistance Program because we believe no one should be denied access based on financial circumstance. Because of Medavie's investment, we will provide more financial assistance this year and we believe that matters more than ever."
This Medavie partnership allows YMCAs of Nova Scotia to provide more memberships through financial assistance. Across the province, local YMCAs will work closely with community partners to disburse memberships into their communities and enhance access for individuals and families.
"Supporting the wellbeing of communities is a purpose we share with the YMCA, and we look forward to working with them to have a positive impact on the lives of Nova Scotians," shared Bernard Lord, CEO for Medavie. "Communities are vibrant and healthy when those living in them have equal access to programs and services like the ones offered at the YMCA. That is something Medavie is proud to be a part of."
The YMCA works across Nova Scotia to build healthy communities through a sense of belonging. By offering a wide variety of programs and services, the YMCA is building a brighter future across Nova Scotia.
For more information on the YMCA or financial assistance, please visit www.ymcahfx.ca
Media Contact
Morgan Atwater
Email: morgan.atwater@halifax.ymca.ca
Phone: 902-717-9807
YMCAs of Nova Scotia
The YMCA is a charity that ignites the potential in people, helping them grow, lead, and give back to their communities. The YMCAs in Nova Scotia are comprised of five Member Associations:
The YMCA of Greater Halifax/Dartmouth
YMCA of Cape Breton
YMCA Association of Cumberland
Pictou County YMCA
YMCA of Southwest Nova Scotia Association
YMCA's create opportunities for personal growth, foster connection, and support change. The YMCA ensures that everyone has access to the essentials neeed to learn, grow, and thrive. Though the world may be unpredictable, the YMCA remains a constant: dedicated to building healthy, strong, and connected communities where everyone belongs.
About Medavie
Medavie is a national health solutions partner that integrates benefits management, health management and health care delivery. Together, with our team of more than 8,000 professionals, we are committed to improving the wellbeing of Canadians. Through the Medavie Foundation, we proudly invest in communities to help address some of Canada's most pressing mental and physical health challenges.