Mossa Showcase – Sunday, Feb 26, 2023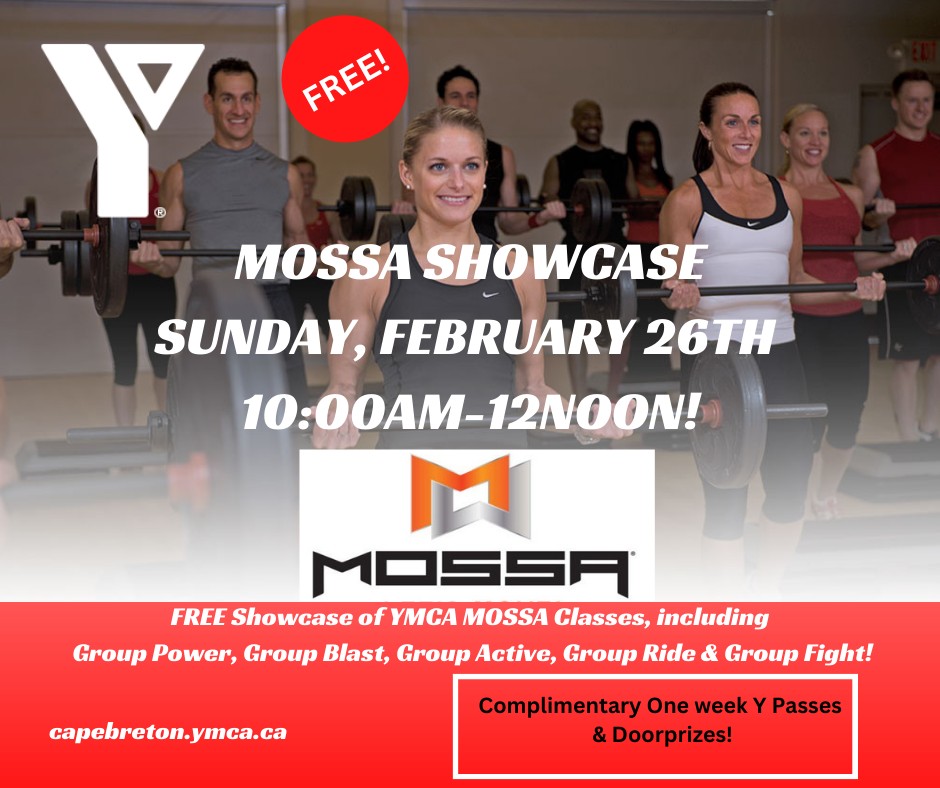 FREE to the Public – You do not need a YMCA Membership to join.
On Sunday, February 26th, 2023, from 10:00 am to 12:00 pm, YMCA group fitness instructors will demonstrate five of our most popular Group Fitness programs: Group Ride, Group Fight, Group Blast, Group Power and Group Active. Participants will be guided through a MOSSA journey, experiencing each class in an abbreviated format (15 minutes each) appropriate for all experience and fitness levels.
Instructors will issue a passport stamp for each session for a chance to win door prizes. All participants will receive a one-week transferable pass for the YMCA of Cape Breton, which provides complete access to both the Frank Rudderham Family YMCA and Membertou YMCA.